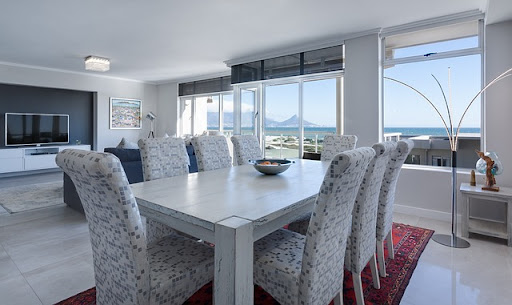 Excellent interior design enhances a space by making it more suitable for its purpose. Besides beautifying your home, it also adds functionality by adhering to design elements and principles. A good interior design should suit your lifestyle, ensure top aesthetic quality, increase your property's worth, be secure, and be easy to maintain. It can also create a haven out of your space, make a great first impression on guests, and elevate mood.
Designing your home interior can be fun and challenging. However, it allows you to showcase your personality, tastes, and preferences while helping you maximize your space. This article outlines eight crucial interior design tips.
1.Create an interior design budget
Whether you're renovating or building a new home, a budget is essential for your interior design project's success. With accurate interior design cost estimates, you can easily monitor and estimate price changes, break down soft and hard costs, and ensure no costing element is overlooked. Accurate cost estimates pave the way for smooth and transparent negotiation processes. These estimates come in handy when preparing a preliminary budget for your project.
Executing your project smoothly and correctly may be difficult without considering all the indirect and direct expenses when budgeting. You can estimate your initial interior design budget depending on your carpet area and scope of work. Consider whether you want top-quality laminates, plywood, false ceiling, hardware fittings, and more. If the preliminary budget is okay, you can then proceed.
2.Choose quality interior doors
Interior doors are among your home's most visual design elements, contributing to overall aesthetics and architecture. When designing your interiors, carefully consider the doors' profile and style because they have an essential task in tying every room together. While your internal doors don't need to be the same, design consistency from one room to the next is vital. When choosing interior doors for your property, consider its architectural style and decide whether they should make a statement or blend in.
Your interior doors' quality must be commensurate with the surrounding finishes and the space's architecture while considering weight, construction, and thickness. Consider your ceiling's height and doorway's width, whether the doors should offer a function, the outer casing style you want, and how you'll match hardware and handles. Door design experts, such as Doors Plus, will help achieve your interior door design needs.
3.Decide on a color scheme
Color schemes are a crucial interior home design element and involve color choices applied to a space. They can impact how you experience a room. Color schemes can create mood, improve a specific style, and add cohesion to contrasting things in one area. Using color, you can establish a design with a visual relationship between a living room, kitchen, and dining room in a single space.
Alternatively, this idea can develop a visual relationship in a stand-alone room or throughout an entire space. Warm colors bring comfort and a revitalizing brightness to a room, while cool colors generate a restful and relaxing space. Monochromatic, complementary, analogous, triadic, and neutral color schemes are some of the color schemes you can consider for your interior design.
4.Choose furniture wisely
Furniture plays a vital role in your interior home design. It adds functionality to a space while defining its role. It brings style and charm to your interior design and enhances comfort and convenience. Furniture is visually impactful, completes your interior décor, and defines your space. When choosing furniture for your interior design project, consider the area you're planning to find the right furniture size to avoid a clustered result.
Ensure your furniture suits your taste and style and is aesthetically pleasing and comfortable. The furniture you select should complement your interior design while taking into account material, color, concept, and more.
5.Select the right art pieces
Art brings your space's personality and character to life. Combining art with other interior design elements accentuates and highlights your taste. The right art pieces can work well with your fixtures, fabric couches, furniture, and room décor to alleviate your space's aesthetics. Consider the existing layouts, textures, and colors when choosing art pieces. Look at how the floor, ceiling, walls, and lighting will complement or contrast your home's architectural features or the furniture you already have.
6.Invest in quality lighting
Lighting is an essential interior design feature that transforms your space. Placing lighting expertly in your space adds a new dimension to it, adding life to your interior design. You can create cozy spots, height and depth, and draw attention to your space's most impressive parts with great lighting. It's all about balancing shade and light while adding new energy to your interior. You can make your home feel dramatic, comfortable, and atmospheric with shade and light.
You can skillfully combine downlights, wall lights, uplights, floor lights, pendants, hidden lights, lamps, integrated architectural lighting, and feature lights to add great depth and interest to every room. Monitor how daylight enters every space you're working on because it will impact how to position your interior lighting. Different lighting fixtures play different roles at varying daytimes. Daylight is a vital factor in interior design. Consider managing lighting options for different times of the day by combining artificial light and daylight.
7.Add plants
Plants are decorative and complete your interior design vibrantly while freshening up indoor air and helping you stay positive, focused, and productive. To make the most of your plants in décor, assess your space to determine its weaknesses and strengths and identify the parts that need living decorative pieces. Commit to a dominant theme when adding plants to your design to keep your interior looking coherent, classy, and balanced.
You can use plants as centerpieces while ensuring they don't compete for attention with other redundant objects. Purposely mix plant sizes for good results. When looking for indoor plants, ascertain that they're easy to maintain and care for.
8.Create a focal point
A focal point is an area in which your attention is immediately drawn. It's the first thing you want your guests to see. While a fireplace is a natural focal point, you can't add it to every room. Feature walls, display shelves, contrast colors, lighting, wall art, windows, furniture, and TVs are focal point options you can add to your interior design. Upon identifying a space's focal point, you can design the other parts around it.
Endnote
Interior design is an excellent way to alleviate your space's look, feel, and resale value. Familiarize yourself with these interior design tips and how to implement them.