Clear Phone Case Ideas: As we know that 20's generation has nothing to do with creativity and intelligence, they are more interested in using mobile phones. Following are the different crafting ideas through which the kids can be involved in healthy activities and can use their minds which enables them to expose their ideas and save the budget also by not buying the expensive phone cases, rather making their own.
Clear Case Marbelizing:
This is one of the best DIY clear phone case idea. It is the simplest and the cheapest. Simply take your favorite nail polish. Take a round bowl. Pour some water into it and then put the nail polish in it ..Mix it thoroughly until efficient mixing is achieved. When u get the marbling of your choice, then take the phone case and dip it. You can use more than one nail paint also for getting colorful and graceful products.
Cross Stitching Style Phone Case Idea:
It's a very unique and classic design and one won't only enjoy making it but will also learn the different sewing hacks. For getting this DIY clear phone case idea, you need to buy a transparent cross stitch case. Then using threads of different colors and types, you can design whatever u want to. It could be something funny like a cartoon character or anything deep like an autumn tree. One can do wonders depending on his intellect.
Bold Prints With Washi Tapes:
This DIY clear phone case style is the best representation of glamour and beauty. For getting the bold prints, one should experiment with some geometric crafting and the best way to do this is by using tape. Washi tape is a type of decorative colored adhesive tape. It is attractive, easy to use, and soft to handle. It's excellent sticky properties make it the best one. For getting this print, Go to any nearby local craft shop and take the different colors and patterns of washi tape. Then create the look u want to. You can get ideas from color palettes online to get inspired.
Bohemian Tapestry Covering:
As you know that life without a mobile phone is just like life without oxygen; means impossible. The hard casing of mobile can create a very uncomfortable feeling for the user. To avoid this, bohemian tapestry covering is the best DIY clear phone case idea. It is the softest covering one could have. Holding would be much easier and more relaxing with the thick tapestry on the back of the mobile. Take this and cover your phone case with it and enjoy using the phone in the best comfortable means.
Glittering On Clear Phone Case Idea:
It is another DIY clear case idea to make your casing look gorgeous and shiny. Colorless life is so boring and no one shows a positive attitude towards such things. A glittery casing will let others know about your good taste and lively personality. Go to the stationery shop and get the glitters. Create a glitter shiny casing and give your phone a pleasant look.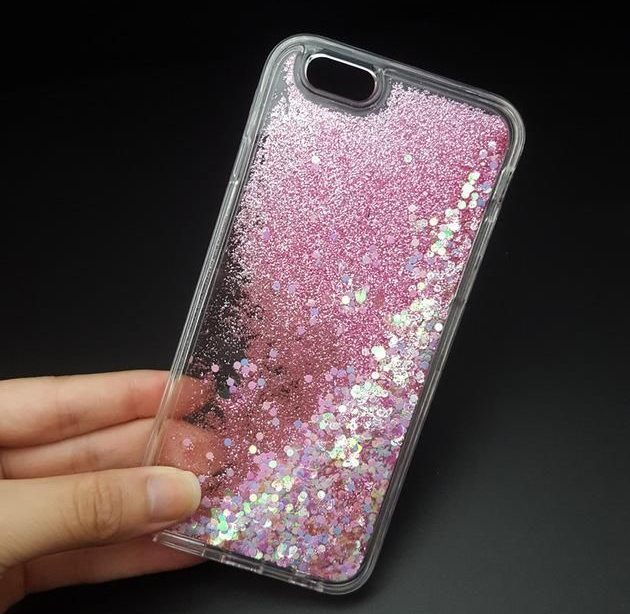 Flowerish Bloom Experiment:
Flowers are the best creation of nature. So, why not experiment with them to enhance the beauty of things you are using day and night. This is one of the best DIY phone case idea. You can use pressed flowers to make a variety of craft casings on your phone whether it is android or iPhone. Some pressed flower cases to protect the petals by gluing them to the inside of a clear phone case. For accomplishing this, We use an opaque white case instead, which makes the petals pop. The exterior is hardened using a resin mixture giving undefined beauty to your phone.
Water Colors Art:
This is a very creative DIY clear phone case idea. All the artists and crafters will like this elegant and impactful watercolor art casing. For making this, one has to get a piece of medium-weight white paper. Then, he has to choose an art medium. You can use different markers and paints to flourish your skills. You can make different designs, paintings, and artistic crafts to beautify your phone casing. In case, If you don't trust your artistic abilities, Simply cut out a page from an adult coloring book. Then do it's coloring it according to your heart's desire and use it as your phone case.
Graphic Design DIY Phone Case Idea:
Graphic designing is another DIY clear phone case idea. If you are too tired to craft, you can simply contact the graphic designers to design a good phone casing for you. It might be expensive but the product would be satisfying. You can also design it on your own if you have good graphic designing skills. You can also get free patterns and designs from the internet without paying. Many designers have uploaded their designs to be freely used by the public. Graphic designed phone casing must distinguish your phone from others and will expose your professionalism.
Craft Paper Hacks On Phone Case:
Crafting is one of the most enjoyable DIY phone case idea. If you have good crafting skills, then you have an extraordinarily creative mind and distinctive skills. It is always adventurous for the crafters to create new things. You can take a wrapping sheet, greeting cards, or even tissue paper and can experiment with your ideas on them. Crafting designs for phone casing must be exciting and fun. They will give a very lavish look to your phones enhancing your personality aurora. You will look like a gentleman holding a mobile phone with a graceful phone casing.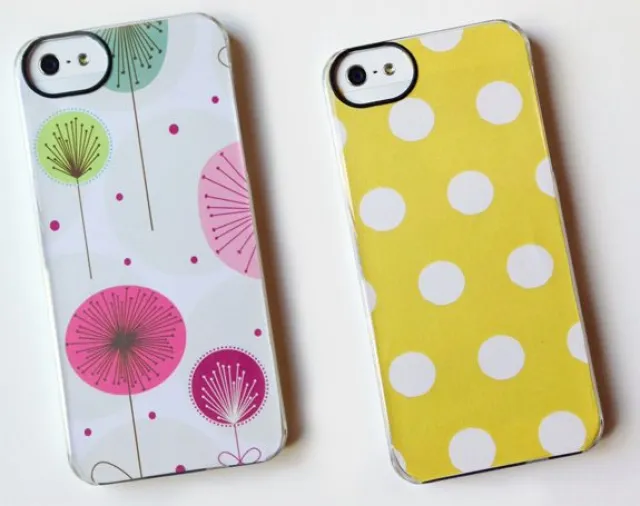 So, these are the different DIY clear phone case ideas for your home devices. Others ideas also include Halloween spirits, Christmas and crochet casing, etc. One must try to involve their kids in such healthy activities as they are good for their physical and mental growth. These are affordable and one can do a lot with his mind. These also provide a protective sheet to your expensive gadget and enhance the beauty of your mobile phone which gives a positive vibe to your personality too.